World-Class Personal Trainers in Your Pocket
We sought-out top notch personal trainers to create interactive, customizable workout packs that guide you to your goals. Get workouts and plans—matched to your fitness level, goals and time constraints—instantly, from the convenience of your mobile device.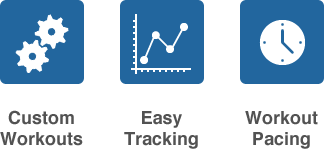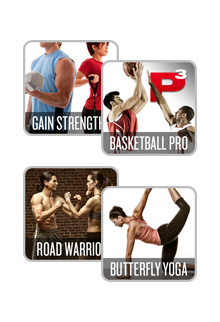 Digital Training Packs
GAIN has a variety of highly customizable training options to suit any lifestyle. From classic strength to yoga, sport-specific to bodyweight training, our cutting edge programs will push you through plateaus. Pick your favorite digital trainer or find an expansion pack to match your exact goal.
Audio Cues
Each trainer we partner with is a real-life fitness pro, ready to guide you through every set and rep using proper technique. Each comes with unique instruction, motivational cues and rep tones—find the perfect personality to help you reach your perfect physique.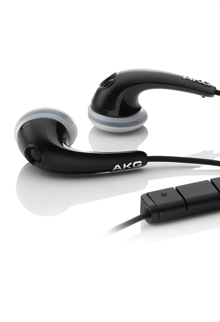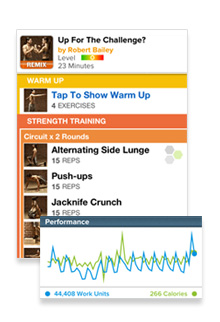 Track, Share & Remix
Our fitness technology is the most advanced on the market—fully customizable, content-driven, and integrated with easy data tracking and workout sharing. You won't find a mobile fitness system as premium, personalized or performance-driven anywhere else.
GAIN Plan
A smart, sweat-tracking calendar that keeps you focused and accountable. Select your workout days, and our app will send you push notifications when it's time to workout. Stay on track and build your streak.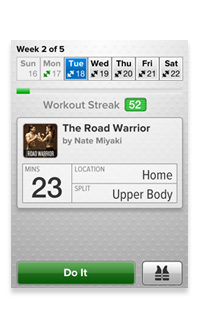 Don't take our word for it. See what our users are saying:
I've always had a hard time sticking to a workout routine. Mostly due to the unknown. With this there is no guess work as to why I am supposed to do. It gives me the plan based on my level and gives me the flexibility to make adjustments.
by Dragontrasher

This is the best free workout app. The fact that it comes up with workouts to do at home is awesome. Not everyone has a gym membership or wants to waste money on one. Thank you gain fitness!
by ak457

I get bored and lazy when it comes to making work out plans. This app choose the exercise and even offers suggestions of other ones if say the machine is taken at the gym or your gym doesn't have a specific piece of equipment. It cues you in when you need to rest. It is great for those like me who wanted to get back in the gym but felt a little rusty doing it. My goal is to lose some fat and this app already has me losing 5 lbs in 2 weeks.
by Edward Ortutay

This is the best fitness app out there by a long shot. I have always gotten bored doing the same routine all of the time and didn't have the time to figure out new ones all the time. With this app I do a new workout every time. I have told everyone about this app and they all love GAIN as much as I do. Thanks for the great app!
by Andrew West

This app is awesome! I just finished using it at the gym and I feel like I've never worked out before. My own workouts were getting boring and feeling like a routine but with this app workout out feels fun again. I love how it mixes up the exercises!! Great app!e who wanted to get back in the gym but felt a little rusty doing it. My goal is to lose some fat and this app already has me losing 5 lbs in 2 weeks.
by doubleuwill

I am a mom of four who doesn't always have time to exercise. With this program I can get high intensity in a short amount of time. It was the motivation I needed to get myself into weight training again. I feel great when I am done...My kids are sleeping right now and I've got my workout in for the day. It's great!
by dsellersj